Get the insights your competitors don't want you to learn.
Home Care Marketing Mastermind meets every other Friday at 1pm Eastern. Dawn Fiala, Lisa Marsolais, and Valerie VanBooven RN BSN walk home care agencies through in-person and online marketing strategies and techniques. ASN current clients attend for FREE. All others are $57 per month.
Invite your office staff to attend. Encourage your home care marketing sales team to attend! Learn from some serious marketing and sales veterans. You will be surprised by what "works" and what gets more referrals and clients than ever before! Worth every penny and more.
Ready to learn from industry experts that have grown million dollar home care businesses ? Sign-up today!
Joining the Home Care Marketing Mastermind group can have numerous benefits for home care agency owners.
Here are ten potential benefits:
Learning from others: By joining a mastermind group, you get to interact with like-minded individuals who are working towards similar goals. You can learn from their experiences, successes, and failures.
Accountability: Being part of a mastermind group can help keep you accountable for your goals. You'll have regular check-ins with other members, and they can help keep you on track.
Networking: Joining a mastermind group can help you expand your network of contacts. You'll meet other business owners and entrepreneurs who you may be able to collaborate with or who can introduce you to new clients.
Brainstorming: Mastermind groups often include brainstorming sessions where members can share ideas and get feedback from the group. This can help you generate new ideas and approaches to your marketing strategy.
Access to resources: Other members of the group may have access to resources and tools that can help you with your marketing efforts. By joining a mastermind group, you'll have access to these resources as well.
Support: Starting and running a business can be challenging, and it can be helpful to have a group of people who understand what you're going through. Mastermind groups can provide a supportive environment where you can share your struggles and get encouragement from others.
Expert advice: Depending on the makeup of the group, you may have access to experts in various areas of marketing. This can include SEO, social media, email marketing, and more.
Increased confidence: Being part of a mastermind group can help you build your confidence in your marketing skills. You'll have the opportunity to share your knowledge with others and receive validation for your expertise.
Feedback: By sharing your marketing strategies with the group, you can receive valuable feedback on what's working and what's not. This can help you refine your approach and improve your results.
Personal growth: Being part of a mastermind group can be a transformative experience. You'll have the opportunity to learn new skills, build relationships, and grow as a person and a business owner.
Home Care Marketing Mastermind Features
HOME CARE MARKETING MASTERMIND
Free Access for "Connect and Grow" Members
Focus on In-Person Field Marketing and Online Marketing
Live Mastermind Calls 2x per Month
All Recordings Available in Private Portal
New Brandable Handouts at Every Meeting

Private Facebook Group

Access to Slides from Each Meeting
Q/A with Presenters Each Live Meeting
Marketing Kit Give-Aways Each Month
Bi-Monthly Zoom Call
Private to Subscribers Only
Recorded for Replay Later
Monthly Marketing Materials for In-Person and Online Marketing
Office Staff are Encouraged to Attend.
Online Marketing Strategies
Social Media
Referral Marketing (Online and Offline)
Monthly Marketing Ideas
Recruiting Strategies
Caregiver Retention Strategies
Excellent for veteran home care /senior care agency owners
Excellent for startups
Excellent for other senior care businesses that are not specifically "home care
Meet the Mastermind Leadership
Before joining
Approved Senior Network
, she worked for
Devoted Guardians Home Care and Home Health
in Tempe, as Director of Marketing.
She increased revenue by 84% (3.5 million) in three years by developing and building high-performing teams and a stellar brand.
She has also worked for Home Instead Senior Care in outside sales, as Director of Marketing and Director of Operations.
Dawn brings with her a wealth of knowledge and understanding of the current home care space, from
online marketing
to
in-person direct referral marketing
. She is also intimately familiar with the challenges of
recruiting and retention
in the home care market and comes to us with a plethora of ideas to share with our clients.
Dawn Fiala is based in Phoenix, AZ. She has a Bachelor of Science in Marketing, & 15 years experience in
Home Care Marketing
, Sales, Recruitment, and Retention. She is a wife, a mom to two grown children (got them through college – whew), and a dog/cat mom. Dawn enjoys hiking and movies.
Valerie Van Booven RN BSN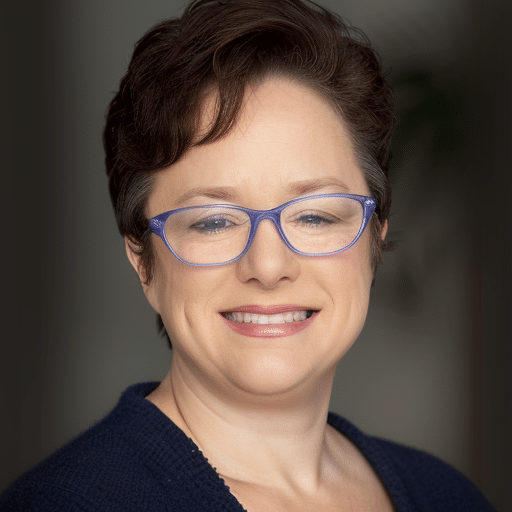 Valerie VanBooven is the co-owner and founder of Approved Senior Network.
She has 31 years of nursing experience, both in the hospital system and in the community setting. She has served as an ICU Nurse, Discharge Planner, Health Insurance Liasion, Care Manager, and more.
She has 15+ years of experience in online marketing and has worn every hat in the company since the beginning. 
Valerie is the author of several books on aging and caregiving. She speaks professionally across the U.S.
First and foremost, Valerie is a wife, mom of triplets (age 16!) and dog mom.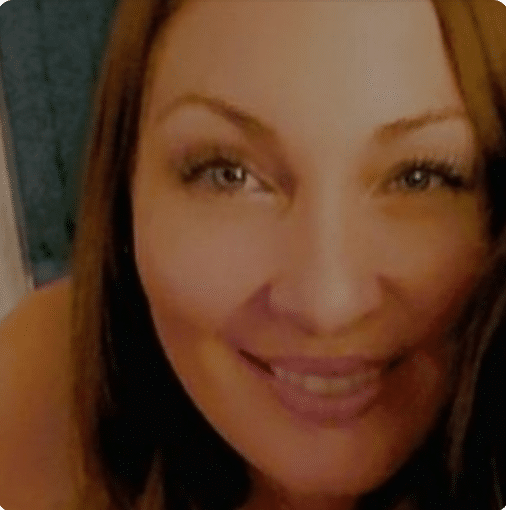 Lisa Marsolais is a detail-oriented relationship builder with a successful background in sales, business development, and operations.
She has proven herself as an exceptional Branch Manager at Gentiva Personal Care and as a Client Care and Scheduling Manager at Comfort Keepers. Her expertise lies in cultivating new business while maintaining and managing established clients and business relationships.
Lisa built strong client relationships by responding to inquiries, identifying and assessing clients' needs, resolving problems, and following up with potential and existing clients.
She handled complaints, provided appropriate solutions and alternatives within appropriate timeframes, and followed up to achieve resolution.
She performed her duties and provided services in accordance with established operating procedures and company policies while maintaining client files with sales contracts, records of client interactions, client notes, and other information.
Frequently Asked Questions About Home Care Marketing Mastermind