Operating a home care agency comes with immense rewards, but also intense competition. With so many providers to choose from, how can you make your agency stand out locally and attract more clients?
A strong online presence is essential. An optimized website and savvy SEO strategy can significantly expand your visibility and help you thrive in the digital age.
In this comprehensive guide, we'll explore key steps for developing an engaging website, leveraging SEO to boost your neighborhood presence, and tracking your efforts. Let's grow your home care agency's online visibility!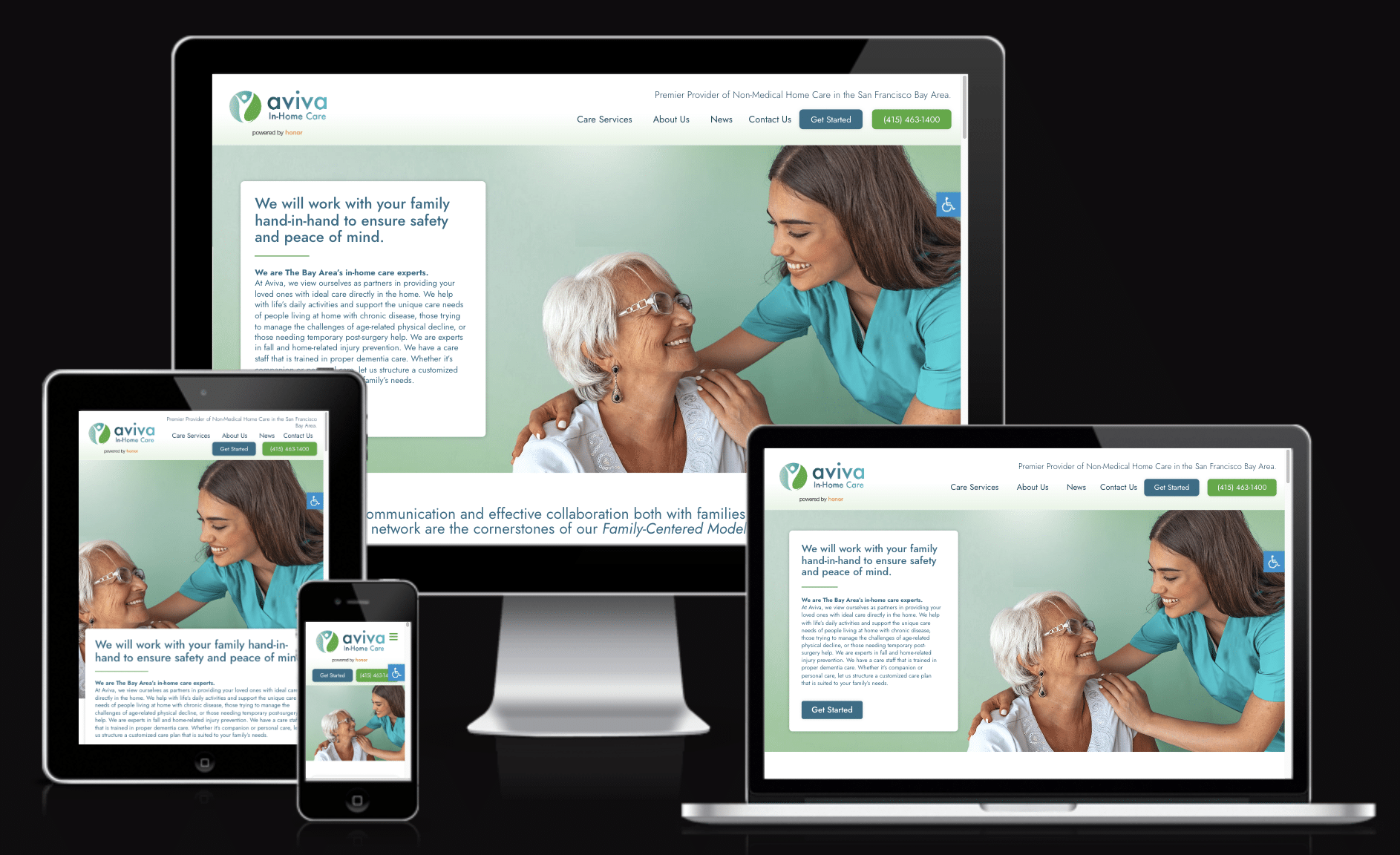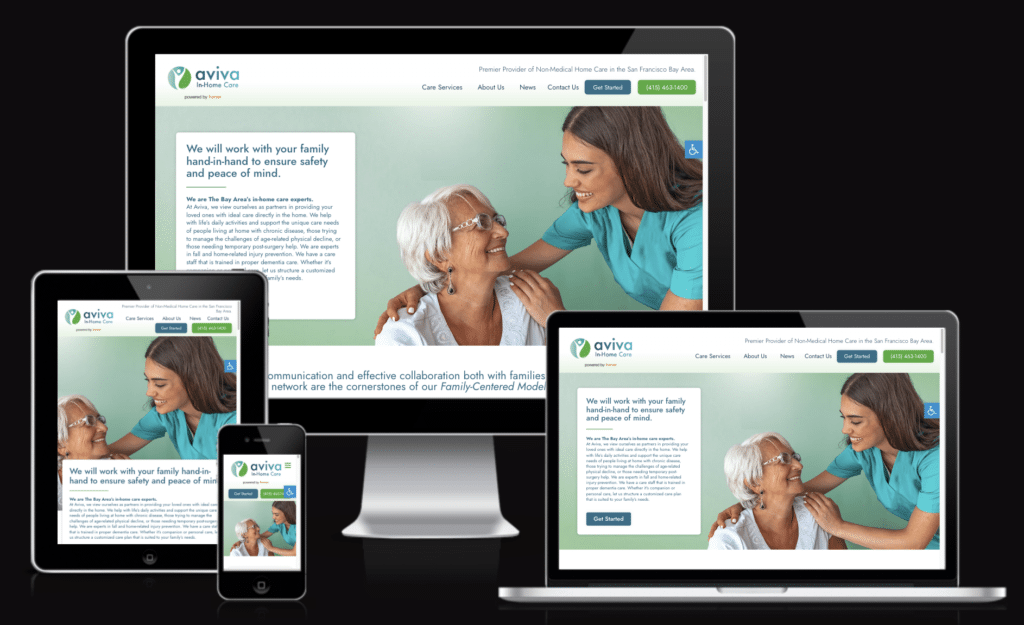 Digital Marketing: Crafting a User-Friendly, Trust-Building Website
In the home care market, your website is often the first impression potential clients will have of your agency. It's crucial that it clearly communicates your services, resonates emotionally, and prompts visitors to take action.
Follow these tips for home care SEO best practices, and attract more home care clients:
Highlight your uniqueness. Share your home care agency's specialties, values and what makes you different than competitors. Help visitors looking for home care see why you're the best fit for their needs through your content and messaging.
Optimize navigation. Menus, buttons and page layout should make it effortless to find information. Steer clear of clutter and excessive scrolling. User-friendly navigation improves engagement.
Mobile responsiveness. Many will view your site on phones or tablets. Ensure pages dynamically adapt for a seamless mobile user experience. Don't lose traffic due to frustrating mobile sites.
Compelling visuals. Great images, videos and graphics can connect with visitors emotionally and make content more engaging. Feature warm photos of compassionate caregivers interacting with happy clients if possible.
Prominent calls-to-action. Buttons to "Request Care Consultation" or "Join our Team" should stand out. Make it easy for visitors to take next steps like contacting your home health care agency.
Load speed. Quick page load times keep visitors engaged. Compress images, minimize plugins and optimize code for fast performance. Don't let slow speeds drive visitors away.
Reviews and testimonials. Spotlight positive feedback from current clients and caregivers. This builds trust and social proof.
Caregiver profiles. Help visitors connect with your team on a personal level by featuring bios and photos of your amazing caregivers.
Marketing Strategy: Local SEO for Local Visibility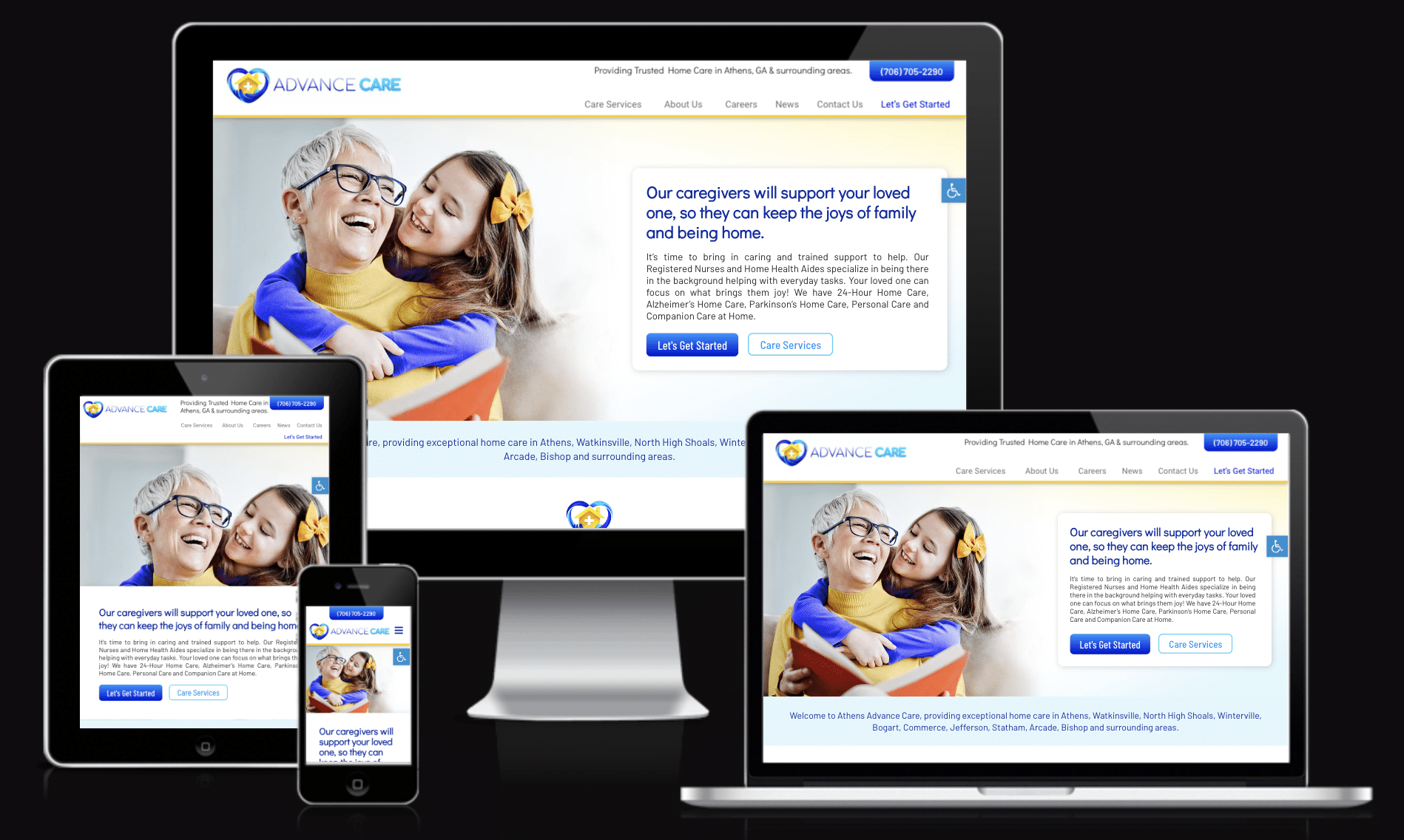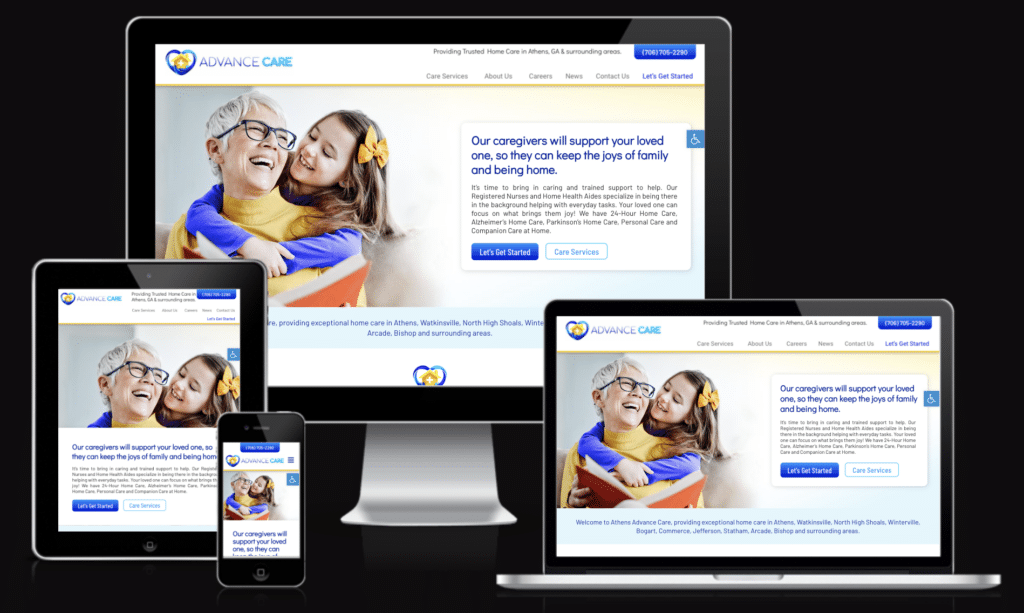 As a home care business, your SEO strategy should zero in on dominating search results right in your community. Ranking well for localized searches should be a top priority.
Optimize for local keywords. Research terms people in your town use when seeking home care or senior care. Target these geographically relevant keywords in content. Ex: "Affordable Homecare in Springfield"
Google My Business. Claim and optimize your free Google business listing to appear prominently in local results. Fill out all fields and keep contact us info updated.
Online directories. Register with top local sites like Yelp to increase visibility. Actively manage and enhance listings.
Community partnerships. Local healthcare providers and facilities may refer clients if you build relationships. Network and communicate your home care services. Reach out to home healthcare agencies that do not have a private duty arm, and vice versa.
Reviews. Positive local reviews on Google and elsewhere can build trust and prominence. Make it easy for happy clients to leave feedback.
Location pages. Having dedicated, optimized location pages for each region/city you serve can improve local SEO results. Better than just one website.
Address consistency. Keep your business name, address, and phone number completely consistent across directories, listings, and citations to maximize local SEO trust signals.
Optimizing Your Website for SEO in the Home Care Market
In addition to quality content, make sure your website's foundation is optimized for discoverability.
Site architecture. Use a clean architecture with simple URLs and navigation for optimal crawling. Ex: yoursite.com/city-services
Page speed. Fast-loading pages help SEO. Streamline code, compress images, minimize plugins.
Mobile-friendly. With Google's mobile-first indexing, if the mobile version has issues, rankings suffer. Test to ensure a seamless experience.
Alt text. Add descriptive alt text to images to provide context for search engines and visually impaired users.
Headings. Proper heading hierarchy helps search engines understand page structure and content focus.
Site search. A site search allows visitors to easily find what they need, improving user experience.
Keyword Research: Crafting SEO-Friendly Content with Keywords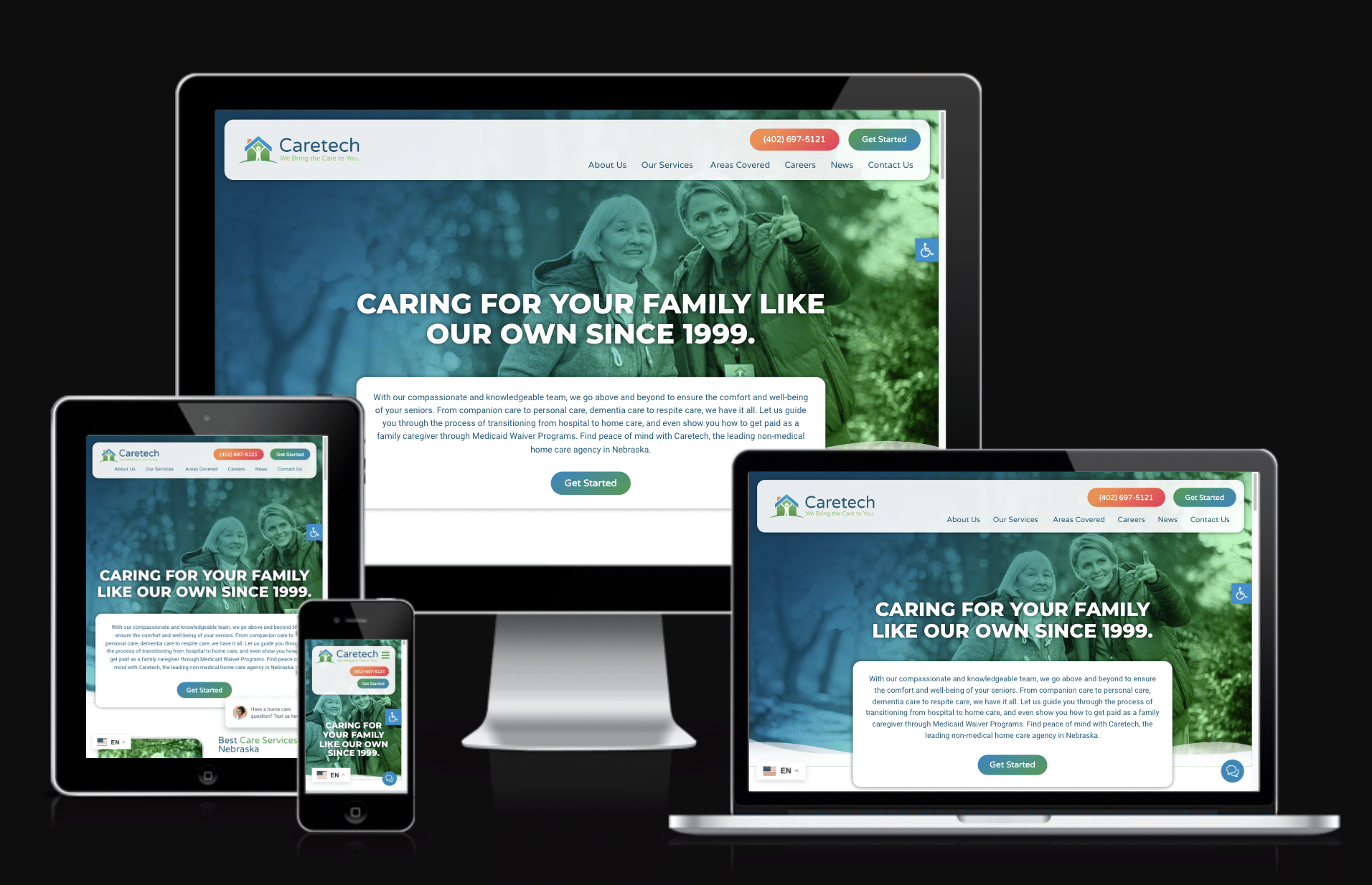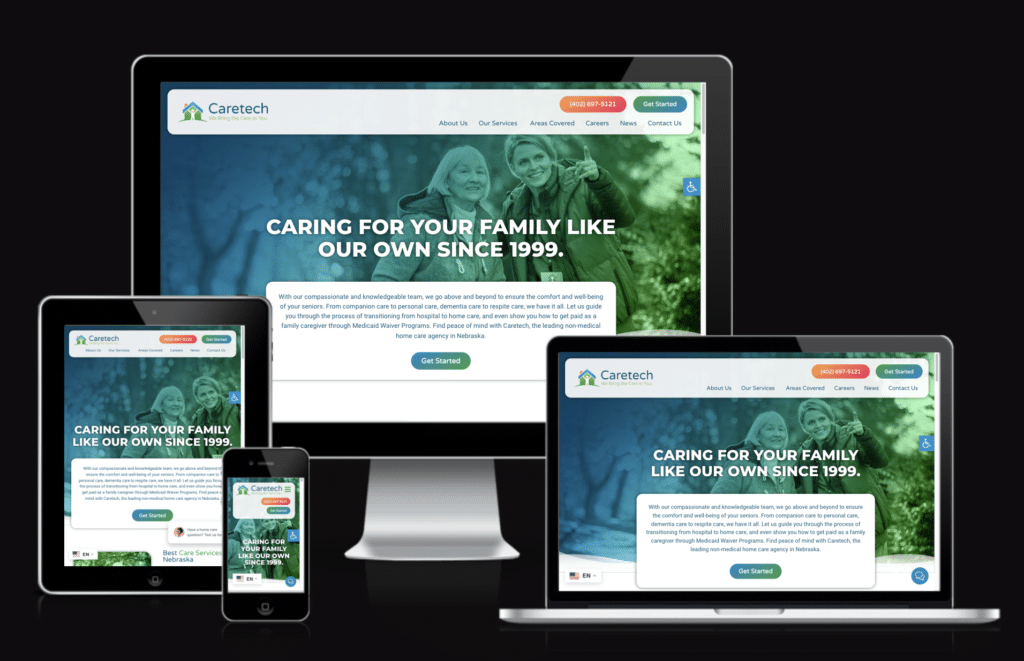 Unique, relevant content optimized for Search Engine Optimization can significantly improve your findability and attract more locals searching for care.
Keyword research. Identify terms and questions your potential clients are asking, like "in-home care" and "part-time caregivers." Tools like Google's Keyword Planner can help.
Topic research. Analyze search trends to create content that answers and educates around key questions and concerns. Addressing costs, services offered and vetting caregivers can provide value.
Natural optimization. Feature target terms in headings, opening paragraphs and 2-3 times throughout the content. Avoid awkward over-optimization.
Update regularly. Search engines favor websites with fresh, evergreen content. Set a schedule for new blog posts, videos, articles.
Multimedia. Videos and images make content more engaging while also improving SEO. YouTube is the world's #2 search engine.
Quality over quantity. Well-researched and written 500-1000 word articles provide more value than short, thin content. Shoot for depth.
Referral Sources & Outreach. Promote new content through social media, email newsletters, and community partnerships. Amplify reach.
Online Presence: Tracking Home Care Website & SEO Performance
To refine your strategy, it's critical to monitor user behavior and keyword results.
Google Analytics. This free tool provides powerful insights into site traffic, top pages, conversions, and more.
Google Search Console. Connect for data on keyword rankings, clicks, and impressions. See how you rank for target terms.
Rank tracking. Use software to automatically check keyword positions and local pack rankings. Identify improvements.
Goals. Set goals in analytics to measure conversions like contact form submissions, calls, and downloads.
SEO software. Robust tools like SEMrush, Ahrefs, and Moz provide expanded analytics and competitive research.
Surveys. Collect first-party data by surveying clients on website usability, navigation, and content needs.
---
Summary
A well-designed website optimized for visibility can be a game-changer for home care agencies aiming to attract more local clients and talent. By following the comprehensive tips in this guide, you can develop an online presence that resonates with your community and drives sustainable growth.
Focus first on crafting an excellent user experience. Then layer in local SEO strategies, value-driven content, and thorough tracking to maximize your neighborhood presence. With the right digital foundation, you can transform your reach and take your agency to the next level.
---

FAQs for Home Care Websites and Home Care SEO Tips
What are some must-have pages for a home care agency website?
At a minimum, ensure your website has a home page highlighting your services, an about us page introducing your team, service pages explaining your offerings, a contact page with phone/email/form, and blog or resources section with regular fresh content.
 Should I hire a marketing agency to handle our website and home care SEO?
While you can implement some basic SEO and content efforts in-house, a marketing agency brings valuable expertise. They stay on top of algorithm changes and can significantly accelerate results. Consider your budget and needs.
What makes "home care industry SEO" unique from other industries?
Focus on optimizing for locally searched terms, building online visibility in the community, and developing strong relationships with local referral partners. Personal, compassionate content also performs well.
How can I track the effectiveness of my website and SEO efforts?
Use Google Analytics to monitor traffic to your website, traffic sources, top landing pages, keyword rankings and conversions. Compare before and after implementing changes to gauge impact. Surveys also provide user feedback.
Latest posts by Valerie VanBooven RN BSN
(see all)